What's happening at Reach Out and Read of Greater New York?
Celebrating Our Healthcare Heroes Event
SAVE THE DATE: Friday, June 11th, 2021
Reach Out and Read of Greater New York is thrilled to host an event to celebrate and support our healthcare and community partners who have been working nonstop to support our community during this pandemic. We will be honoring pediatric health heroes in the Greater New York area with five awards. More details to come.
Sponsorship: We'd love for you to be a part as a sponsor.
Your support of our research-driven methods will not only celebrate the critical contributions of our health heroes, but will shape the future of our community and bring your name in front of over 250,000 residents, 230+ medical providers including Mount Sinai, Bellevue, and others, 3000+ digital subscribers, and 1500+ social media followers.
This reach will be expanded through a live premiere award event attached to the conference, strategic partnerships with groups such as the New York Mayor's Office and NY1, and sustained viewership beyond through multiple platforms.
Click here to learn more about becoming an event sponsor.
VIRTUAL READ ALOUDS
Mondays, Wednesdays, and Fridays at 11:30am EST
Join us as staff and volunteers read picture books for children ages 2-8 and their families on our Facebook page.
VIRTUAL PARENT AND CAREGIVER WORKSHOPS
Every other Thursday at 8pm EST
Workshops are offered every other Thursday at 8pm EST in English and Spanish via Zoom or Facebook Live. All workshops are recorded and posted on our Parents & Families section of our website, as well as our YouTube Channel.
Upcoming Workshops
Thursday, April 22 2021: Storytelling with Imagine Neighborhood- Register here
Quarterly Town Halls for Reach Out and Read of Greater New York clinics and hospitals are held in August, November, March, and June. Town Halls are designed for existing Reach Out and Read of Greater New York medical providers to connect and learn from each other.
Upcoming Town Halls
Coming Soon
Interested in joining? Please email sitesupport@reachoutandreadnyc.org for an invitation.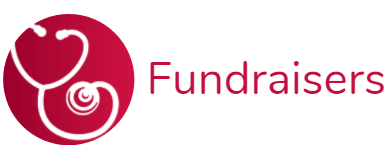 Coming soon