Our partners help us prepare children for
success in kindergarten.
In 20 years, our corporate partners have helped us distribute
6 million books to 1 million families.
Your company's support could help us level the playing field
so the next generation of New Yorkers enter kindergarten
ready to read, regardless of their financial situation.
Check out some of the options below or contact us to learn more!
How You Can Help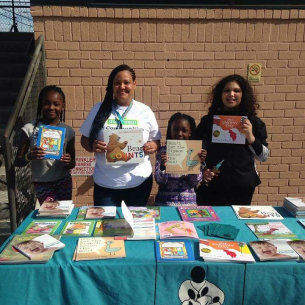 Host a Book Drive
Every child that visits a Reach Out and Read GNY location receives a new, developmentally appropriate book at each of their well-child visits, which means we need over 250,000 books a year! Help us continue to give children free, high quality children's books.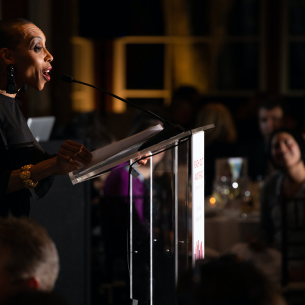 Sponsor our Benefit
Our largest fundraiser of the year! Each year we honor literacy advocates in and outside of the medical field, and raise money for the over 250,000 children we serve every year.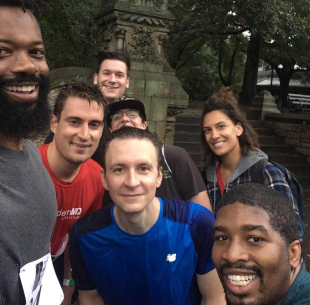 Create a campaign
Host a fundraiser for birthdays or start a crowdfunding campaign!
Our Collaborators
Altman Foundation | Bank of Tokyo | Bronx Borough President | Ruben Diaz, Jr. | Cisco Foundation | City's First Readers| The Estee Lauder Companies Inc. | Goldman Sachs Gives | HealthFirst | Jumping Cow Press | The Elkes Foundation | The Leona M. & Harry B. Helmsley Charitable Trust | Lucius N. | Littauer Foundation | Manhattan Borough President Scott Stringer | Marks Family Foundation | Morrison Foerster Foundation | Massey Knakal Charitable Foundation | Neuberger Berman Foundation | New Yankee Stadium Community Benefit Funds, Inc. | NYC Council Manhattan Delegation | NYC Council Member Inez Dickens | NYC Council Member Julissa Ferreras | NYC Council Member Robert Jackson | NYC Council Member Stephen Levin | NYC Council Member Rosie Mendez | NYC Council Member Joel Rivera | NYC Department for the Aging | NYS Senator Michele Shimel | NYC Department of Youth and Community Development | NYS Assemblyman Joseph Lentol | NYS State Senator Dean Skelos | Riggio Foundation | Rona Jaffe Foundation | Scholastic, Inc. | State of New York Department of Education | Staten Island Foundation | Time Inc. | Two West Foundation