Patricia RollinsJanuary 31, 2022
At Reach Out and Read of Greater New York, we strive to provide books for every child who enters their pediatrician's office. Children need to feel seen in the books they read. They need to feel represented. Furthermore, parents need to feel that representation too. The population we serve is one of the most linguistically diverse in the world. Therefore, in many households of families in our program, English is not the primary language spoken at home.
We have made it a top priority to distribute books to our families that reflect the communities in which they live. However, these diverse and inclusive books tend to be more expensive and therefore less accessible.
Our Book Buddies Initiative built a coalition with other early literacy organizations to purchase more diverse books through a bulk book order at a lower cost per book. We have just completed our first order through our partners at Scholastic and are excited to ship 47,000 new books to our program sites at a better cost!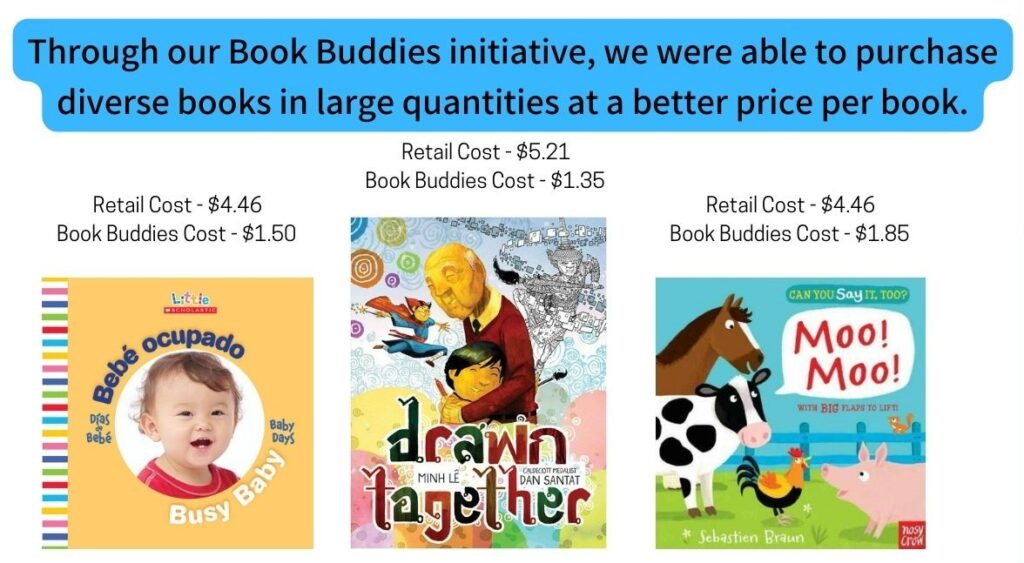 These books will allow families who often don't feel represented in the books they read together to see families like their own on the pages.
Independent, peer-reviewed studies have consistently indicated that Reach Out and Read improves language ability in young children. Through this initiative, multilingual children will also reap the benefits of our program.