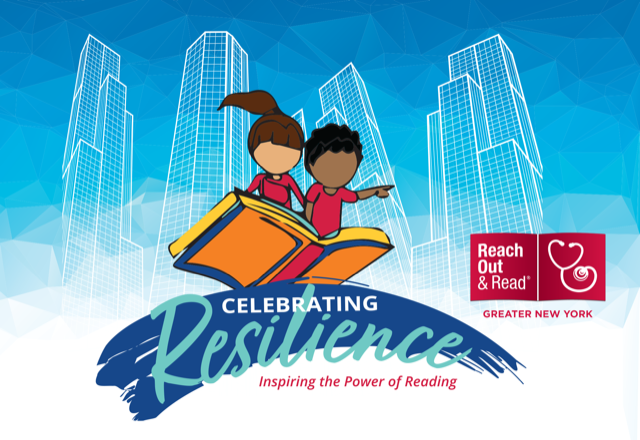 Click here to purchase your tickets!
Click here to sponsor the Benefit! Sponsors confirmed by June 30, 2022 will be listed on the event invitation.
Click here to purchase a journal ad!
Picture a world without books.
From Where the Wild Things Are to Charlotte's Web so many of us have a favorite book from our childhood that shaped who we are today. But for lower income neighborhoods in New York, there can be as few as one book available for every 300 children.
Reach Out and Read of Greater New York (ROR GNY) is committed to changing this by sharing the power of reading with over 250,000 children every year by incorporating books into pediatric care and empowering and advising caregivers to read aloud to their children at home.
For most of the families we serve, the books we provide are the first books in the children's home libraries.
Reach Out and Read is the only literacy organization in the country that engages pediatricians as stewards of childhood literacy and development. We leverage the existing infrastructure to deliver a full dose of literacy support when children need it most. Our model is efficient and delivers real results on a broad scale.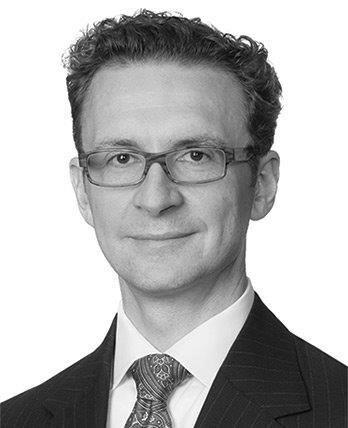 On Monday, October 3rd, at Tribeca Rooftop, ROR GNY will hold its annual benefit. This evening of honoring our community is the most important fundraiser of the year. Jack Pace, Partner at White & Case LLP, Board Chair of Reach Out and Read of Greater New York, and long-standing early literacy champion will be honored for his years of dedication to the organization.
As a core member of White & Case's leading global antitrust litigation practice, Pace has been recognized as a leading antitrust lawyer by several publications. He is ranked by Legal 500 in the Cartel and Antitrust Civil Litigation/Class Action categories and is a two-time "MVP" in Law360, winning the award in the Life Sciences category 2015 and in the Competition category in 2011. Additionally, he has done extensive work on behalf of the firm's pro bono clients. His work as Chair of the Board of ROR GNY has impacted the lives of hundreds of thousands of children in Greater New York.
"Jack's leadership and commitment to Reach Out and Read of Greater New York is unmatched," says Emily Marchese, ROR GNY Executive Director. "His dedication over the last 15+ years has helped us put thousands of books in the hands of the families we serve over his tenure with the organization – many of which were the first books in the children's home libraries."
When: Monday, October 3, 2022 from 6:30 P.M. until 9:30 P.M.
Where: Tribecca Rooftop at 2 Desbrosses Street New York, NY 10013
Purchase your tickets today! Ticket options include general admission, which gives attendees access to our full event, including a sit-down dinner, wine and cocktails, an award ceremony to honor our healthcare heroes, and an evening music and dancing.
Click here to become a sponsor! By sponsoring the 2022 Annual Benefit: Celebrating Resilience, not only will you be supporting our mission to ensure all children have access to reading resources and are prepared to begin school at the age of five, you will also have the opportunity to present an award from our stage, marketing benefits, and to enjoy an evening with some powerhouses of the early literacy community in New York. Our sponsorship decks can be customized to your needs. Every sponsor that is confirmed by June 1, 2022 will be included on our event invitation.
Click here to purchase a journal ad! Journals will be printed and digitally distributed. Journal ad opportunities can be combined with ticket purchase opportunities for a discounted price.
Together, we can bring the gift of reading and early literacy to underserved communities across Greater New York.
For questions, comments, and inquiries, please contact Trish Rollins, Development Manager at PRollins@reachoutandreadnyc.org or 646-893-7333.
Thank you to our generous sponsors: